"We are gathered here today…"
As a Celebrant I can conduct your wedding ceremony anywhere! No licensed venue needed.
This means anywhere from your back garden, museum, village hall, to a boat, a sports club or in the woods perhaps.
I can also create a personal service that includes anything you wish for – traditional vows, personal vows, readings, poems, prayers, blessings… We can mix cultures, beliefs, religions and wishes and of course any music you would like.
However, as a Celebrant I cannot legally conduct your marriage, but you can do this in a simple, ten minute meeting at your local Registry Office. It's often called a 'two plus two". (Just the two of you and two witnesses and can be from only £60 depending on your local Council).
Not being tied to any restrictions means we can create your service to be as traditional or themed as you would like.
Make your special way go your way to be enjoyable for you, your guests and full of love!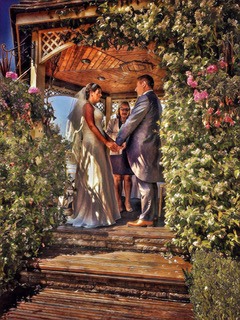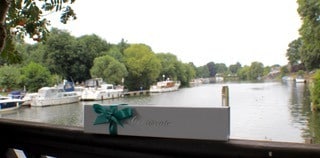 It was just perfect!
Rebecca conducted our marriage ceremony at the end of June 2018. It was just perfect! It made our day even more special. She listened and guided us and made sure our two young children were very much part of the ceremony; something we had been very keen on since it was as much their wedding day as it was ours. Would highly recommend Rebecca to anyone looking for a kind, caring, thoughtful and personal service.
Rebecca gave us the opportunity to have our dream day just as we hoped.
My, now husband and I were excited to be getting married, however, as neither of us are religious we really wanted a small, relaxed wedding surrounded by just very close family. We were also hoping we could hold it without the convention of a registry office as the backdrop. Rebecca gave us the opportunity to have our dream day just as we hoped. Her ability to put everyone at ease, and make them smile was apparent as soon as she greeted our guests. On the day she went above and beyond her duties as a Celebrant, ushering us all in for some lovely natural photos, helped with seating and the day went without hitch! Our vows were perfect and as we were able to choose our venue, a friends garden over looking the River Thames – the day couldn't have been more wonderful. We simply couldn't have done it all without Rebecca's input, guidance and attention to detail.