As a Celebrant I can create a special ceremony especially to meet your needs. It does not have to traditional, but I ensure it will be personal.
There are many milestones in life and they can be acknowledged. For example:
Divorce or Separation Ceremony – at a time when the future maybe uncertain, struggles may be ongoing, but either on your own or as a separated couple, it can give closur. It can also recognise a new phase in life and new horizons ahead.
Coming of Age Ceremony – to celebrate the transition from child to adult. This can be at any age, commonly 14, 16, or 18.
Anniversary Ceremony – This is not only a Wedding Anniversary or Renewal of vows, but can also be to remember any important date. For example, a life-saving operation, a special birthday, or a memorial of a death.
Retirement Ceremony – Recognition of a long and faithful service to a company, business or organisation.
Opening Ceremony – A new building or department has often had many people involved, taking years to complete and maybe a new community space that needs a bespoke service to recognise the opening.
Please don't hesitate to contact me to discuss any of the above or your wishes for your special ceremony.
If you are thinking about it – together we can create it!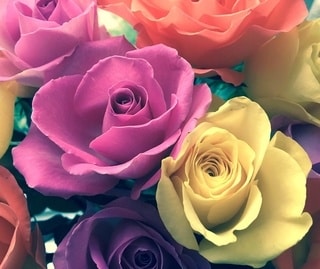 Thanks so much for everything on Sunday.
We were so happy with how it all went. It was a lovely day and everyone commented on how beautiful the ceremony was. You have a very calming presence, while also being in control – great combo!
We were so fortunate to have Rebecca's services recommended for our daughter's Naming Day.
She really helped us by setting out the order of service and making recommendations to make the day run as smoothly as possible.
Rebecca takes the time to get to know you so she can personalise the service and make it extra special.
It was so lovely to have found her so she could also be part of our special day. Thank you xxx