A Naming ceremony gives family and friends an opportunity to welcome a new child into the world. It is a chance to create an occasion filled with love and promises.
The Ceremony will be written and tailored to your wishes. It can involve readings and poems from family and friends, and you can have especially chosen 'guide-parents'. Parents, family and friends can state their love, hopes and commitment to your child.
The occasion can be completely secular (non-religious), or if you would like a prayer or blessing to reflect your religion or culture that can also be included. The ceremony can be as formal or in-formal as you wish.
What is wonderful about a Naming Ceremony is we can create it anywhere – in a garden, at home, at a hotel, pub, on a boat or even in the park! There are many ways to celebrate your new child and the ceremony can take place weeks or months after their birth or even combined with a first birthday.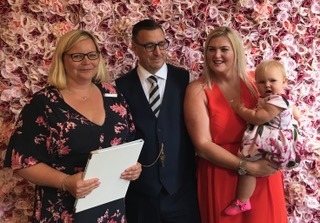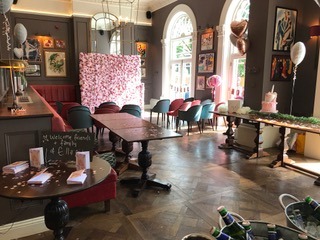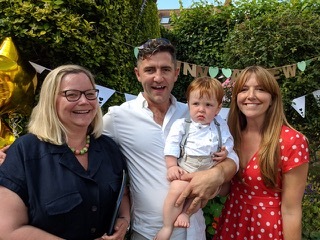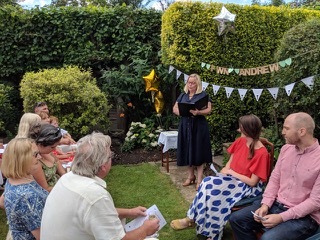 Thanks so much for everything on Sunday.
We were so happy with how it all went. It was a lovely day and everyone commented on how beautiful the ceremony was. You have a very calming presence, while also being in control – great combo!
We were so fortunate to have Rebecca's services recommended for our daughter's Naming Day.
She really helped us by setting out the order of service and making recommendations to make the day run as smoothly as possible.
Rebecca takes the time to get to know you so she can personalise the service and make it extra special.
It was so lovely to have found her so she could also be part of our special day. Thank you xxx